What is WordPress? It is the easiest open-source Content Management System(CMS) that helps to create and manage websites. It is one of the most popular content management systems in the world.
Introduction to WordPress
To maintain their online presence, millions of business owners, writers, publishers, bloggers use WordPress.
You may think it is difficult to use WordPress. But it is not that tough to use because the advantage of using the WordPress platform is that you do not need any coding skills to put your content online.
It is ideal for beginners, and still gives developers the ability to custom design a website specifically for any service or product.
Since it was first released in 2003, WordPress has really become the top CMS to use.
WordPress uses a database to store and organize all of your data, from the content of your posts and pages to your user accounts and site URLs, so it does all the work for you.
As it plays a vital role in digital marketing management, this is very important in marketers' life.
Although WordPress started out as a blogging system, it has evolved to be used as a complete content management system and includes a variety of plugins, widgets as well as beautiful and suitable themes.
Why Use WordPress for Digital Marketing?
1. Best for Beginners- It's Free
2. Provides Easy Hosting
3. Easy and supportable for blogging
4. Easy to maintain and update
5. Provides stack of templates
6. Provides Easy Access To Social Media
7. Tracking and Analytics
Best for Beginners- It's Free
Beginners get benefits by using WordPress because it is free and is the best for their initial stage. As beginners, you also think of taking a free plan for yourself. That's why it is best for every newbie when they are thinking of a WordPress website.
While there are costs and fees associated with using WordPress, if you choose to host with them, want premium templates provided by WordPress, and plugins as well. Moreover, it is free for anyone who wants to create their website.
Provides Easy Hosting
Another advantage of WordPress is the total hosting flexibility. Almost every hosting service supports WordPress, and if you have your own server space, you can easily self-host.
You'll not find any trouble in finding a compatible server or host, because it is built on free, open-source code that can be easily hosted anywhere.
If you want to go for other hostings that are also best for beginners, visit the following sites where you will get hostings at affordable prices…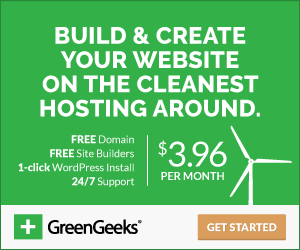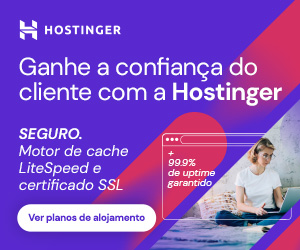 To Know more about hosting offers:
Easy and supportable for blogging
It is so easy to write the articles you used to write in your school days. All you have to do is write your articles, add them to your WordPress, and update it online.
WordPress is one of the software that provides you support and clears your doubts by contacting their team.
It doesn't allow any kind of hindrance in your blogging and in building online business.
Easy to maintain and update
WordPress is an easy CMS handle that anybody can maintain and update. WordPress provides all these features in its software management if you want to control your sites by updating your company updates and making changes in your sites.
This makes the sites easily maintainable for every digital marketer and also saves time.
You don't need any coding knowledge to update your posts and updates as well.
Provides stack of templates
Not only provide proper supportable and easy updating features, but WordPress also has attractive templates to catch visitor's attention.
Whether you have a blogging website or e-commerce website, WordPress offers every type of template that can be customized easily and understandable by any new users.
Provides Easy Access To Social Media
If you are a digital marketer, you will know that how marketing important when you have your products for promotion.
Social media is nowadays, is one of the best ways to reach your content to needy people. WordPress makes it easy to link each of your company's social media accounts to your WordPress site.
So that you can easily share content and updates, and your site visitors can share, comment, like, and otherwise engage with anything they like on your site.
Tracking and Analytics
For every digital marketer, analytics of their business is very much important. All their work liked by people, how many people engaged, and how many impressions they get, all is a part that gives marketers an understanding of their business and motives to proceed further.
Analytics tells us where we're doing things right, and where we need to improve, so we love that WordPress provides those numbers freely and easily.
Any WordPress site comes with an analytics panel that will tell you how many people have visited your site, and how often.
How does WordPress help Small Businesses Grow from Zero?
Being the owner of a small business, you're likely looking to set up your business site with a small upfront cost. WordPress has emerged as a boon for small businesses as it saves money and time as well.
WordPress has entered the marketplace and provided many practical options for smaller businesses that may have limited budgets.
Another major reason why small businesses should use WordPress is to install it with a single click. This means you don't need to be an expert with servers or hosting as it doesn't require hardcore skills.
Yet, it should be acknowledged that many larger companies have made also made WordPress their CMS of choice.
For a startup business WordPress can be an easy solution to create a quick website, where on a more serious approach, WordPress can be custom designed to be a very competitive product.
For any small or startup business, looking to establish a strong web presence can be tough. It can be a serious issue since having a great online presence can come with costs, time, and effort which they can't afford.
So the easy and obvious solution to all these concerns is WordPress. Just grab it to develop your business website.
These are the ways through which any small business accesses the selection through its online presence using WordPress.
Extra Important Benefits of WordPress in Digital Marketing
For digital marketing, organizations today need a CMS that is easy to use and does not obstruct content and marketing objectives.
WordPress is helpful in Digital Marketing by following ways, it helps marketer's in:
1. Content Marketing System
2. Search Engine Optimization
3. Generating Conversion
4. Website Portal
5. Community Building
6. Providing responsive themes
7. Providing free plugins
Content Marketing System
Content marketing System is a proven digital marketing strategy. It drives search engine visibility with the use of targeted keywords as well as phrases within the content.
Many businesses create content that is useful to their audience and use their website with social channels to share and promote that content.
And this useful content on your website is valuable to your target audience. This value helps to build backlinks – links back to the website – through social shares and other mentions.
WordPress refers to an ideal CMS for content marketing since it was developed and has been refined over the years to make it one of the easiest utilities to create and edit website content.
Search Engine Optimization
Having a website without search engine optimization is quite similar to having no website at all. Today, everyone builds a website by keeping SEO perspectives in mind. This problem has been resolved with WordPress.
Using a plugin like Yoast, you can easily test the SEO strength of a page or customize the page title and META description.
WordPress removes the content blockage and makes the content update simultaneously, which helps content to rank high in search engine result pages(SERPs).
Generating Conversion
WordPress helps to generate conversation by content management system easily. You'll get ideas and can track your content which is going well and which needs improvement.
So that it helps you in correcting or eliminating bad content and expanding good content.
With WordPress, you can try out a variety of offers and calls to action. Therefore, it helps you identify an offer or call to action that not works can be replaced by something different that gives better results.
Website Portal
WordPress is our CMS of choice for several reasons. It strikes a perfect mix between ease of use and customization potential, and you can use it to build most types of websites.
In particular, it's ideal for website portals, which tend to include a broad mix of features. The easiest way to implement all those features is by using plugins.
With these plugins and a solid digital marketing strategy, organizations can turn their website into a portal where their community of members, clients, etc. can gain access to information.
Community Building
Before coming here, you have already know the important benefits that you can take advantage of. If you have prepared quality content, the reach of people, clients, customers will increase day by day.
You can build your community in which people may take part and love to engage regularly. You can start sharing and discussing the content, events, and merchandise that lives on your website in that community.
With the functionality and strategies mentioned above, you have a powerful utility tool to puts in build your community.
Providing responsive themes
The desire to have a mobile responsive website can be easily fulfilled with WordPress.
Accountability is something that every entrepreneur wants not only for websites but also for their applications and email templates.
So, the digital marketing benefits are here. Better pick up a theme that is simple and easy to use. You can get a website that is completely responsive and ready for business which only WordPress can offer.
Luckily for you, most WordPress themes are designed to be fully responsive so that your website looks great on desktop, tablet, and mobile devices.
Providing free plugins
To build a beautiful website, plugins play a very important role. WordPress provided this feature absolutely free for designing your website with the help of every free plugin there.
You just have to install the plugins which you want and activate them. That's all, it is ready to use.
To know more about plugins visit this blog: Top 8 Best Plugins For WordPress In 2021
What are the things that need more attention?
WordPress Security
You should put a few things on the list when it comes to doing a routine check. Reviewing these steps once a month or so should be enough to keep you safe.
During the early years of the WordPress product lifecycle, it was criticized that poor security was the main threat, leading to malicious attacks, yet there have been advanced improvements.
With any new release, WordPress gets improved and its security is improved too. Lots of bugs and vulnerabilities are fixed every time a new version comes out. Also, if any particularly malicious bug gets discovered, the WordPress core guys will take care of it right away, and force a new safe version promptly.
Having a secure web server, with WordPress running security plugins such as WordFence, and a knowledgeable web designer will guarantee a website's overall safety.
When to Update WordPress and Individual Plugins
It doesn't matter you have created your website for free or through the paid stream, updating WordPress, as well as plugins, has similar importance.
The process of updating WordPress or plugins is so easy as the first click updating method. If you click on the 'Update Now' button, WordPress will lead you to another page, informing you of the progress automatically.
It will download the latest version, deactivate your plugins, replace the right files and reactivate your plugins. All you have to do is wait just a few seconds or minutes.
Website failure is more likely if it's been a long time and you neglect to update your WordPress and its plugins to the latest version.
A good website maintenance plan will solve these types of problems to avoid any potential issues.

Clearing cache
When it comes to optimizing your website, the role of caching in WordPress can never be underestimated.
Quite a lot has been talked about caching on the internet in general. Yet, it still remains a relatively lesser utilized feature among a large section of the WordPress user base.
It increases the speed and performance of your website. Static cached files load faster than dynamic database queries, and this leads to faster and better performance of your website.
Conclusion:
In digital marketing, WordPress is the key to start your career. Through WordPress, you will get to know so many things practically.
Digital marketers use WordPress to grow their business, it may be their blogging website or e-commerce website, both can take advantage of it.
I have covered all the parts from my experiences, hope you got clear all your doubts regarding what is WordPress and how it is helpful in digital marketing.
All I need a favor from you guys, do the comments down below and give your feedback about how you find this article helpful and what next article you want me to write for you.
Thanks for reading! 🙂