What is web hosting? You basically come here to know the Heading of this article. Here, I not only give you know a brief knowledge regarding hosting but also about so many technical details and all.
In this article, you'll know entail description and knowledge regarding web hosting.
In the initial stage of digital marketing, beginners have so many doubts about web hosting. So, therefore, from this article, you know about what is web hosting, how web hosting works, how to choose the right web hosting package, and many more known facts regarding web hosting.
As I explained before that domain is a must for your website, web hosting also is a part of it. To know more about a domain name and how exactly it works you can click on the link.
Let's start to know what this web hosting exactly is or what the role of it in your website building.
What is web hosting?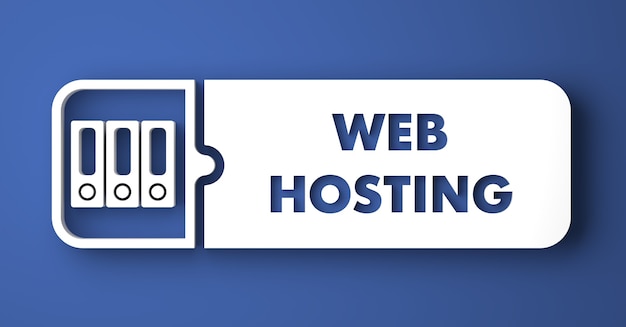 Web hosting is nothing but the storage of websites on the internet. It is the service of providing storage space for a website or application on a server on the internet.
After hosting your website, it is made available on the internet. It can be accessed by other computers connected to the internet.
When Internet users want to view your website, all they need to do is type your website address or domain into their browser. Their computer will then connect to your server and your webpages will be delivered to them through the browser.
Most hosting companies require your domain to host with you. If you do not have a domain, hosting companies will help you buy one.
Your hosting company is provided with space for your data such as pictures, videos, files, etc.
On this physical server, you need to rent some space to live your company, as per the hosting company's plan, or you can say after that you can show your website to the public.
How does web hosting work?
After getting what the hosting really is, the question arises that how does web hosting works? Does it also have an address like a domain? And many more as such. So, let's understand that how web hosting works.
You already know that to build a perfect website, the first and must thing anyone should have is domain name and hosting.

As the domain is the address of your website similarly hosting has also such type of features to host your website.
Hosting does something like it stores all your website database files it may be images, videos, and any types of content that your is about.
And to store these files you need space from the physical server. After getting space on the physical server, your host will store your files and data on that server.
That's what hosting companies provide you host. They connect hosting to your domain nameserver. Then after whenever anybody searches the address to your website on the browser, your host will transfer all the data and files from the server to a browser and you can see all data and files on your screen.
After getting space on the physical server, your host will store your files and data on that server.
Then we can say that your website will be live now.
Web Hosting Facility as per your need.
Moreover, you have to choose your hosting plan as per your requirements or needs. Hosting plans are available in different duration.
So it's up to you which best hosting plan and for how much time duration you want that for your website.
Then after completing the hosting duration you have to renew hosting again to run your website continuously without getting any errors in between.
One thing you should know is the renewal charge of hosting plans gets double or you can say it becomes more than before charging plans.
You can choose a hosting plan but before purchasing check out all its details if not getting good change your hosting company and choose the best for you.

These are the few hosting providers which help you in choosing yours- Bluehost, Greengeeks, Hostinger, Hostgator, etc.
If you monetize your website, you see your website traffic increasing day by day, so you have to go with a high hosting plan. Then after your website traffic and the visitors won't get any trouble further.
How to choose the right web hosting package?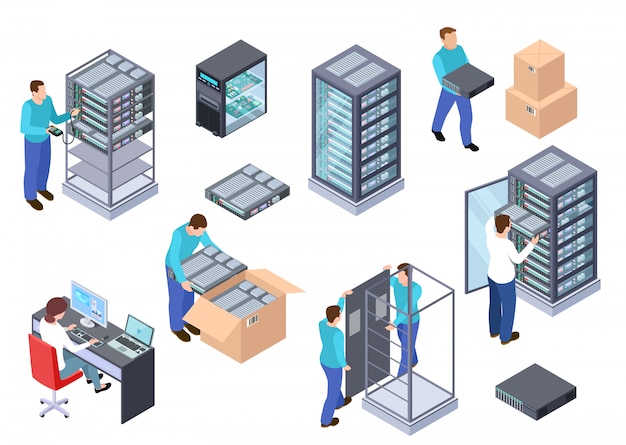 Yes, I know deciding on the best web hosting solution is challenging with so many options and available types there. This is very important for your website as it works as a root to your business in the field of Digital Marketing. This is an important decision and can have a huge impact on the overall performance of your website.
It is very essential to know your website needs before going to purchase hosting plans.
Here, the following are some of the points you should take care of before purchasing:
The number of websites you want to host?
Does your website need the high performance?
Whether you need auto-scalable hosting with high availability?
There are several web hosting options available. To know which one would be right for your business, ask yourself the following questions:

What kind of website do you plan to host online- a blog, an eCommerce portal, a news website, etc as this will determine how much web traffic you expect and how robust the infrastructure required to host your website, should be.
Here's a quick guide that will help you choose an ideal plan to host your website as per the needs.
How to know which web hosting provider to partner with?
If you are ready with your domain with having a wonderful topic for a new website. Now the thing matter is to select a good web hosting partner and start publishing online.
In this online field, the web hosting industry is a crowd with many service providers. Now let's see how to select the right web hosting provider and which one would be best to partner with.
1. Customer Service
The basic thing every customer expects is the service of hosting companies. 24×7 customer service is what you should expect from a web hosting company.
Sometimes, you may need technical support from the seller. There are various ways by which one can contact technical support: eg, through email, live chat, and telephone hotline.
The choice should be given to vendors who implement a ticket-based support system. A ticket-based system allows better tracking of the progress of your support issues.
In addition to offering support through its technical support team, a web hosting vendor must provide customer support through its website itself.
Look out for vendor websites that feature knowledge bases, social media handles, blogs, and public forums.
2. SSL support
You know very well that this SSL (Secure Sockets Layer) is how much important for your website. This provides an additional level of network security by encrypting traffic from your hosted website.
Most if not all web hosting vendors support the use of SSL certificates, for an additional fee. What you should see is whether they support the free and open-sourced option, that is, encrypt SSL certificates.
It should be noted that SSL use requires that your domain have a dedicated IP address. Most entry-level shared hosting plans provide only one share, rather than a dedicated IP address.
As a result, to perform SSL you may need a top level shared hosting plan.
3. Scalability
In this, the product or service of a web hosting provider should include shared hosting, and VPS (Virtual Private Server) hosting, and dedicated server hosting.
But the thing is it takes time and effort to build a huge following for your website.

You should take care of the options before launching a website, you should consider which hosting plan is the more affordable shared hosting plan, baby plan considering the entry-level hosting option, etc.
If you choose shared hosting your website then being hosted as many other websites on the same server. A spike in network traffic to another website will affect your own performance.
Moreover, increasing traffic to your website needs a more dedicated resource. You should consider upgrading to VPS or even dedicated server hosting.
Yes, after then you have to pay more for your website because those plans are more expensive than shared hosting, visitors to your website will notice the performance improvement.
4. Network Uptime Guarantee
The industry norm is to provide a 99.9% network uptime guarantee. The meaning of this is it must be running 99.9% of the time in a billing cycle or you can say in a month.
Not all network outages are counted as downtime under this guarantee. You should read the terms of the service document carefully to see the complete definition.
A guarantee with a penalty for not achieving the required result is meaningless. Most sellers only compensate you for the maximum dollar amount for more than 0.1% downtime.
5. Domain Name Registration
There are so many companies available here who not only provide hosting but also provide domain name registration services.
If you already have a domain registered with another company, some vendors allow free domain transfer, and they may even help you move your website contents to their new home.
Some vendors offer a free domain name if you sign up for their web hosting service. Keep in mind that, in most cases, domain registration is free for the first year only.
Continue Reading: What is Domain Name and Exactly it Works?
Your web hosting needs will change over time. Therefore, it is important to select a web host that allows you to transfer a domain for free.
6. Positive Customer Reviews
In every service, the service provided by companies makes that more trustworthy only by positive customer reviews.
You know it very well that it will help you to know about the service's pros and cons of the companies.
A quick Google search will return actual customer reviews.
What are the web hosting options available?/Types Of Web Hosting ?
Let's brief it and I hope after reading you won't get any doubt regarding the hostings option available online.
Types of Web Hostings:
Shared Hosting
VPS Hosting (Virtual Private Server)
Dedicated Server Hosting
Cloud Hosting
Reseller Hosting
1. Shared Hosting
Shared Hosting is very much affordable as compared to any other hostings available there. This not only helps beginners financially but also very helpful in their initial stage of online business.
Shared hosting occurs when a website is hosted on the same server as many other websites. This includes sharing the physical server and the software applications within the server.
It is inexpensive and easy to install, making it a good fit for new sites that do not expect too much traffic in the short term. However, there are many sides, such as slowing down.
It is best suited for personal websites as well as those related to small and medium-sized businesses.
A shared hosting plan comes with a free domain, SSL certificate, less maintenance, pre-installed control panel, etc.
However, it has limited resources like RAM, CPU, Hard drive space.
Shared Hosting has nice features for beginners, and the sites require a dedicated server to accommodate the appropriate amount of resources to guarantee decent website performance.
Now let's have a look on what pros and cons a shared hosting have:
Pros of Shared Hosting:
No requirements of having technical knowledge regarding hostings.
Affordable for beginners, helps them to start from scratch.
Provide specific space and requirements for building a simple website.
Provide managed server administration and maintenance.
Cons of Shared Hosting:
Provide limited storage space or expensive upgrades.
You have to pay more when you reach a certain traffic limit.
Often only some programming languages ​​and environments such as HTML and PHP are supported.
Increasing traffic to other websites may affect the availability of your website.
2. VPS Hosting (Virtual Private Server)

VPS is basically called Virtual Private Server. This hosting plan has its own features and role which provide to the marketers. This is also called Virtual Dedicated Server(VDS).
It is a great hosting provider after shared hosting. As similar to hosting features, you still share the physical server space with other website owners.
VPS hosting provides more customization and storage space. According to related traffic, still, VPS hosting is not able to control high levels of traffic.
The main difference between shared hosting and VPS is that customers have full access to configure VPS which is very close to dedicated style hosting.
Now let's have a look at what pros and cons VPS hosting has:

Pros of VPS Hosting:
Have Great scalability and stability.
Provides better features as compared to shared hosting.
It has dedicated and server space for the website.
You can install any type of software when having VPS hosting.
Cons of VPS Hosting:
Requires high skill brain to handle software in installation or management.
The price range is more than shared hosting, $10-$60/mo on average.
Server performance tuning and management of household affairs tasks all depend on you.
To know about Different Web Hosting types in Easy and Simple Ways: Click Here
3. Dedicated Server Hosting
Dedicated hosting rents out the entire server. It is sometimes referred to as managed hosting or a dedicated server.
In dedicated hosting plans, you can control the environment and can neglect your unwanted neighbors.
This hosting only really used when a website has a lot of traffic or when more server control is required.
This type of hosting is comparatively expensive when shared with hosting plans.
Dedicated hosting has something in which you can do whatever you want because of having full root and admin access.
You can handle higher traffic, bounded only by your server capacity. This feature makes it different from both shared and VPS hosting.
Also, you are responsible for keeping your grounds secure and well-maintained.
Now let's have a look on what pros and cons a Dedicated hosting have:
Pros of Dedicated Hosting:
Provide full access control to you over hosting services.
Dedicated hosting has stable and predictable website performance.
It has guaranteed resource availability.
Easy customization access.
Provide you great privacy and security.
Cons of Dedicated Hosting:
Very expensive hosting plan- especially for beginners.
Requires technical resources for management.
Regular maintenance and upkeep needed.
Moreover, this is best for high-traffic websites, web applications processing sensitive customer data, eCommerce websites.
4. Cloud Hosting

After shared hosting, cloud hosting provides the best of it in handling increasing traffic plus loading speed.

In cloud hosting so many programs run together without getting any types of server errors. That's why it is expensive as compare to any other hosting plans. This is called a giant sever.
It is the latest hosting type in the market which is booming day by day due to its helpful features. This helps marketers a lot so that it is becoming popular in recent times.
This type of hosting works on many interconnected web servers that supply an inexpensive, scalable and reliable web infrastructure.
Cloud hosting plans typically provide an infinite amount of disk space for unmetered, reliable bandwidth, and unlimited domains that explain why such large businesses are turning to the cloud.
This is an effective way to run a website with a large number of content assets such as resource-intensive applications or images. The only thing which contradicts is its costing plan which is much higher in the initial days.
Cloud technology enables on-demand access to utilize computing resources – CPU, RAM, storage, security services, and the Internet more.
The best thing is that you can customize your cloud hosting in real-time through an admin panel. There is no "waiting" period for resources to become available – scaling occurs immediately.
Now let's have a look on what pros and cons a cloud hosting have:
Pros of Cloud Hosting:
Provide more security and privacy.
Have scalability and stability access.
Provide High-speed performance.
Helps in accessing more resources and increasing business.
Cons of Cloud Hosting:
Provide limited customization scalability.
It costs higher when you reach specific traffic.
Required cloud expertise.
5. Reseller Hosting
In building a professional website and developing them, you probably use shared or dedicated hosting. But to be honest, it is very important to choose them which helps you in growing period of the website.
Many clients don't even know how to choose the best hosting for their website. A lot of clients do not understand how hosting works and can use help to set everything up and work.
That's what reseller hosting helps them. It solves these types of problems for them.
You get access to an account that enables you to provide hosting to your clients. Those customers pay you directly, and you are responsible for managing their accounts.
Reseller hosting is part of shared hosting. You will get better technical control than shared hosting.
If you are thinking that it provides extra works, you are right. Moreover, Reseller hosting offers a lot of benefits if you can pull it off.
This way, reseller hosting has a lot of benefits. Most web hosts offering reseller accounts enable you to charge whatever you want for hosting.
This means that if you run a web development agency, you can turn hosting into a source of recurring revenue.
Now let's have a look on what pros and cons a reseller hosting have:
Pros of Reseller Hosting:
You can get Benefits through a third party by providing access to hosting plans and charge them as your own.
You became more interested in investing in such types of hosting plans.
This will make you experienced and helps in building a business.
Cons of Reseller Hosting:
All responsibility upon you to manage their services.
Required experience and skills in this field.
Billing works for clients is a huge work which comes with a lot of responsibility.
How can your online business benefit from web hosting service?
If you are operating a business that works online then it is mandatory for you to have professional web hosting. The right web hosting service can play a big role in the growth of the company. It helps businesses to achieve incredible results.
Professional web hosting gives you many benefits such as technical support and web security which lacks low-level web hosting services.
Apart from this, you will also get the benefit of restoration and backup features with Pro Web Hosting for your business.
When you acquire professional web hosting services it is a confirmation that your website will be up every time along with the latest up-gradations and updates.
Here we are presenting some more benefits that you get after going with professional web hosting.
1. Unlimited space
2. Technical support
3. Data management
4. More security
5. Design and style
6. Reliability
7. Data recovery
8. SEO opportunity
9. Domain and Email
10. Most importantly, save your time and money.
Conclusion:
Web hosting play a different and mandatory role in your website building plus ranking. I gave you entail overview about web hosting through this article.
I have tried to make you understand the web hosting concept in short and easy to understand ways.
From this article, you have known what is web hosting, how web hosting works, how to choose the right web hosting package and so many knowledge regarding web hosting.
Like every beginner, if you are also looking for a web hosting service provider.

It is better to analyze the hosting provider first by these points because you will certainly not compromise the performance of your website which is directly related to the development of the business.
You got an idea now the importance of web hosting for your business.
Now, please let me know do this article helpful for you or not? Do comments down below and give your opinions related to this article.
Also, you can ask you any types of doubt just by commenting down below.
You all guys are now aware of the importance of domain name and web hosting for websites. If you didn't yet read my article on what is domain name, go and read, every little thing I have explained in that article.
Hope you guys enjoyed reading my article.
Thanks for reading! 🙂