What is Digital Marketing?
Digital Marketing is nothing but promoting your products and services through the internet. Every day the number of searchers on the internet is increasing frequently.
If we talk about knowing it's a higher level, digital marketing informs advertising distributed through digital mediums such as social media, search engines, websites, mobile apps, email, and many more.
Using these online media channels, digital marketing is the method by which companies support goods, services, and as well as brands.
The best digital marketers have a clear vision of how each digital marketing strategy supports their business goals and, based on their marketing strategies, marketers can lead a large campaign through paid and also free channels at their disposal.
Most of the customers confide in digital tools, which means they use them in searching for their needs. According to Google search insights, it is found that 46% of the customers begin their inquiries on search engines, while 36% rely on brand websites and the rest on mobile applications.
Future of Digital Marketing in India: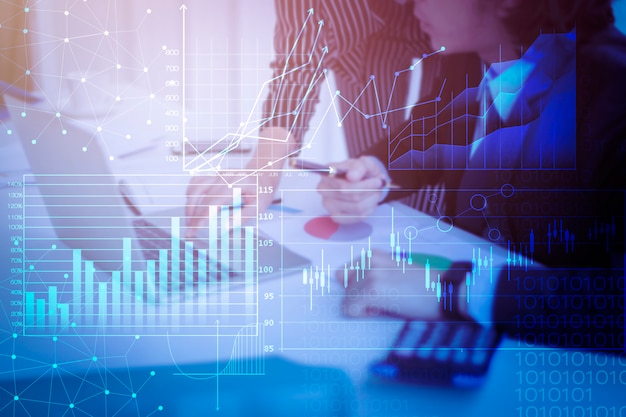 Today, everyone here is online! Almost every people with cheap access to data and an affordable smartphone have been a part of their day-to-day life.
The person with smartphone having internet access is growing rapidly like a flow. This means it became easy for the companies who are searching for potential customers to engage with them, also sell their certain products and services, and create brand awareness and insights in them.
And all this became possible only if they have their online engagement to digital world.
Analysis of users increasing day by day:

When we think of the key indicators of success in marketing, the first thing we think about is the number of people through marketing practices.
Internet penetration has reached an outstanding number. Looking at India itself, it is the second-largest number of Internet users in the world.
According to data estimates computed by the Atlas VPN research team, India is set to reach 1 billion internet users by the year 2025.
As of 2020, India has more than 687.6 million Internet users. So when companies look at these numbers, they realize the importance of the Internet as a channel of marketing.
Online marketing is an inexpensive approach with high reach; This is extremely attractive to companies as they aim to connect with customers at the least cost.
The forecast predicts that, on average, people surfing the Internet in India will increase by 9.18 percent per year until 2025.
Meaning, India is arguably the world's most promising Internet economy. This should interest corporations, as many business markets are set to grow.
Covid effect on digital marketing:
During this ferocious Covid-19 pandemic, every small job doer became jobless. But the people having a business are relying on digital marketing and it is growing now more than ever.
Globaldata announced the growth of the Indian e-commerce market is bumping to Rs.7 trillion by 2023 due to the lockdowns.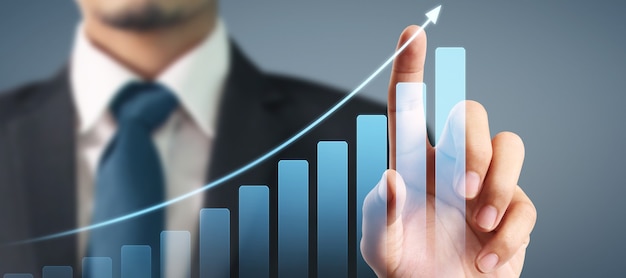 During this pandemic, with every consumer locked in their homes, all traditional marketing efforts are out of the question.
Businessmen who do not have a social media page will now have to accelerate their digital transformation and devise a digital strategy to communicate with their audience.
Thus, the digital marketing scope in the future will not only thrive but also let businesses survive in the market.
Why you should be in a lane of Digital Marketing?
As simple, we can say that the what are the advantages of Digital Marketing. This means what we can get benefit from this marketing.
Before I tackle the most effective digital marketing channels for your business, let me demystify digital marketing a bit and share its benefits.
Digital Marketing is intelligible
Constant Online presence
It is Cost-effective
Digital Marketing builds trust between you and your customer
Provides instant and highly measurable results
It allows you to interact with the newbies as well as the professionals.
Allows you to make changes as you want.
Digital Marketing delivers an excellent return on investment (ROI)
Allows you to target your ideal buyers.
Helps you to engage with Mobile Customers.
Digital Marketing has a global reach etc.
To know in detail about the advantages of Digital Marketing get in touch with us. We are coming with more informative content about the Benefits of Digital Marketing in our next articles.
Now come to the topic that

What is a digital marketing strategy and its channels we need to know about:
Digital Marketing strategy defines the plan of how your business would achieve its marketing goals through online channels such as search and social media.
These strategies include a social media campaign that includes partnerships with influencers, a content marketing strategy that uses online guides to drive leads, and also a growth marketing strategy that uses social media and email to build customer loyalty.
Most strategy plans will summarise which online channels and digital marketing strategy you will use, as well as how much you will invest in these channels and strategies.
5 most effective digital marketing channels:
Social Media Marketing (SMM)
E-mail Marketing
Content Marketing
Video Marketing
SEO & PPC
Ten best digital marketing jobs that you can do after becoming a digital marketer
1. Content Marketing Manager
He/She is responsible for content writing. Content writing involves the identification, development, and management of creative content.
Salary:
The average salary of a content manager is around 10 to 15 LPA but for this, the experience requirement is necessary.
Role:
Content marketing includes managing the blog, sales page copywriting, email communications, PR, video marketing, etc.
Skills:
Excellent communication and copywriting skills should be able to understand the customer needs and chart out the customer experience.
2. Search Engine Optimizer
It is very important to any company involved in the digital marketing space as SEO ensures better rankings for the businesses in the Search Engine Results Page(SERPs) thereby creating an organic source of traffic for the business. A search engine optimizer is responsible for optimizing the website in such a way that it appears in the unpaid results of the search engine simultaneously.
Salary:
A search engine optimizer earns around 3 to 10 LPA.
Role:
The job responsibilities of a search engine optimizer are keyword research, user experience optimization using webmaster tools, manage duplicate content, getting pages indexed, familiarity with SEO tools, etc.
Skills:
HTML skills, Dynamic capacity (ability to evolve with tactics over time), good communication, and also copy-writing skills.
3. Inbound Marketing Manager
The roles of inbound marketing manager and content marketing manager overlap a lot.
Salary:
The average salary of an inbound marketing manager is 4 to 6 LPA.
Role:
Lead generation and conversion rate optimization are the primary duties of the inbound manager. Thus, his responsibilities lie more towards the management of the marketing funnel and conversion at each stage. An Inbound Marketing Manager attracts customers to the website with the help of interesting content, online videos, SEO, Social Media, Blogging, Email Marketing, etc.
The job of the inbound marketer is to create a strategy to attract the customers while the content manager focuses on executing that strategy. The four phases of inbound marketing are: Attract, Convert, Close, Delight.
Skills:
Strategic skills, good communication skills and should know the customer well.
4. Social Media Manager
It is the best role for someone who lives and breathes social media. The content is spread through various social media channels and campaigns are also run.
Salary:
The average salary of the social media manager is between 3 to 6 LPA.
Role:
A social media manager helps the company communicate and engage with its customers across various social media channels. However, running paid campaigns on social media platforms require expertise.
The goal of the manager is to create brand awareness among the customers of the brand online and also build an online community for the brand.
Skills:
Should be fairly conversant with all the social media platforms, equally important must be an influencer.
5. Search Engine Marketer/Executive
Search engine marketing is one of the most important facets of digital marketing. It means marketing via the search engine. Since Google is the most prominent search engine, it mostly means marketing via Google AdWords.
Reporting:
The search engine marketer normally reports to the digital marketing manager. Moreover, In a small company, the digital marketing manager might handle the job of the search engine marketer.
Salary:
A search engine marketer earns around 5 to 10 LPA based on the experience, expertise, and certifications.
Role:
The objective of the SE marketer is to meet the target of leads or clicks at the given budget through activities such as keyword research, bid optimization and management, ad copy-writing, analysis and split testing ad campaigns. So, the SE marketer is responsible for generating leads as per the goal of the business.
Skills:
To succeed as a search engine marketer, one should have the following skills: A trader mindset, basic analytics skills, excellent communication skills.
6. Email Marketing Manager
Emails play a vital role in creating and building a company's brand identity. For that, you need to know your audience clearly, build email content marketing content, integrate social media into the emails, add also a call action buttons into it, optimize the emails for laptops, mobiles, etc.
Salary:
The average salary of the email marketing manager is around 4 to 8 LPA depending upon the experience, expertise, and certifications.
Role:
It is the job of the email marketing manager to create engaging marketing emails, build lists as per the target audience and also conduct A/B testing to find out what works and what doesn't.
Skills:
Excellent communication skills should be able to chart out customer experience and good storytelling skills, proficient in A/B testing.
7. Copywriter
As the name suggests, a copywriter helps create content for marketing online.
Salary:
The average salary of a copywriter lies between 3.5 to 10 LPA depending upon the experience and skills.
Role:
A copywriter helps search engine marketers write better ad copies, helps the content team, and also come up with better content and social media marketers tweak the words of the posts to be more interesting and receptive to the audience. A copywriter job requires great writing skills as he needs to not only connect and convince but also convert the reader into a loyal customer.
Skills:
Great writing and storytelling skills.
8. Conversion Rate Optimizer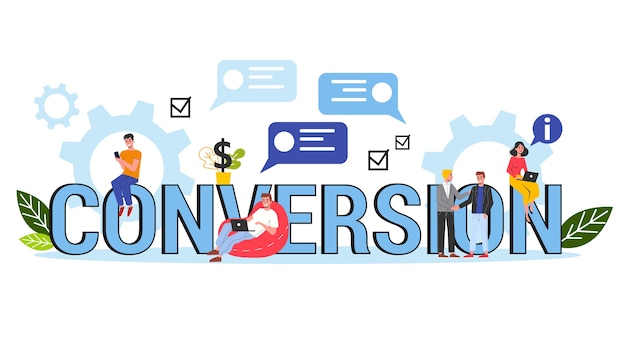 Conversion rate optimization is a process to increase the percentage of visitors to a website into customers. It is generally referred to as CRO.
Salary:
The average salary of a conversion rate optimizer is around 4-8 LPA based on the experience.
Role:
It is the duty of the conversion rate optimizer to increase the conversion percentage at each stage of the marketing funnel. CRO professionals help inbound marketers to come up with effective landing pages that give better conversions simultaneously.
There are different CRO tools like Heatmap tools by CrazyEgg.com, Optimizely.com, etc that a conversion rate optimizer should be well versed at. He should also be an expert in doing split testing on various elements of the webpage.
Skills:
Should have experience in statistical modeling, user experience & designing, and also have good communication skills.
9. Digital/Internet Marketing Manager
A digital marketing manager is the master of all the trades that come under the purview of digital marketing. Thus, a digital marketing manager must have all the skills, experience, expertise, intelligence, and ability to make relevant and important decisions pertaining to the different elements of digital marketing.
All the digital marketing executives and specialists, social marketing, search marketing, content marketing, and also inbound marketing managers report to the digital marketing manager. The experience required to become a digital marketing manager is 5+ years.
Salary:
The average salary is around 15 to 20 LPA but can be as high as 40 LPA depending upon the experience, expertise, skills, and reputation in the industry.
Skills:
All of the above and upon your business.
10. Google Analytics Expert
The data that is generated through business intelligence is used by Analytics to generate insights that are helpful in making decisions, measuring performance, and taking actions respectively.
Salary:
The average salary of the analytics expert is between 4 to 25 LPA depending upon experience, expertise, and also certifications.
Role:
It is the job of the Analytics expert not only to come up with the relevant insights, reports, etc and also to help gauge the performance of the internet campaigns and thereby gauge the ROIs of the business. The analyst should be excellent with data and also numbers.
Skills:
Should be good in analytics, should be a rational thinker, comfortable with numbers, and also should be able to follow the money.
So, now that you have a good idea about what entails in the different jobs available in the digital marketing field, you need to build up your repertoire of skills and certifications as per the job you want to target.
Conclusion:
Digital Marketing can never be late for you. It's upon you how and when you step towards exploring yourself in the field of digital learning. This is something which is growing simultaneously with businessmen. So, why delay come and join today your free digital marketing course.
You can build up your skills vertically in one of the specific fields (as a specialist) or you can build your skills horizontally (as a manager/generalist) or you can become a generalist with specialization in one field too. It's your choice! There are quite a few institutes like EduPristine that offer training in digital marketing that you can join irrespective of whether you are a professional or a student.
This training teaches not only the theory but also provides the requisite hands-on experience as well so that you understand the concepts thoroughly apart from providing online forums for doubt solving.