How To Write Blog Post? This is what I'm going to tell you in this article. I know it's been so late to come up with a topic that must have been written at the starting of the website creation. So, I have come up with a great article for you guys. This article will tell you how to write a blog post and insights about writing.
Blog writing is not that tough because all it needs is your patience and mindset to write content. It's upon you to write as per your interest as niche selection is a must before blogging.
If talking about how to write a blog post you will get plenty of ideas and articles on the internet. They can educate you on the mechanics of blogging, what to do, and what not to do.
So, why you landed on this website? The reason is that I will share some tips apart from other website articles that you have hardly read before.
Being a digital marketer, I can tell you what I experienced to date is your faith in every of your interest as well as your known goals would be your motivation to write blog posts.
Let's dive deep!
What is Blog Post?
A blog post is a piece of article on any of the topics which discusses something deeply or simply to make readers understand what they are searching for. It is a guide that is published in a structure that contains texts, images, videos, and Infographics.
It basically covers a specific topic, queries, or suggestions which is for educational purposes and written in the range from 500 to 1500+ words. The blog post is a journal about any subject you are interested in.
To be specific, it is a website where a person regularly writes about topics that interest them, usually with photographs and links to other websites that they find interesting.
Blog posts allow you and your business to publish insights, ideas, and stories on your website about any topic. They can help you increase brand awareness, credibility, conversions, and revenue. Most importantly, they can help you drive traffic to your website.
What is blogging and how to start blogging?
To understand Blogging, let's take an easy example that can relate to everybody. Suppose you buy a book. Let's take an example of a storybook or any novel. You buy that book after seeing its cover, find that attractive and interesting. Then you picked that book to read on your to-do list.
When you start to read, first you find the index of the story. From this, you get an idea about the main title of the story which helps you to understand the summary of it.
 Similarly, your niche is the book cover of your blog that tells the readers about your topic. And the index will be your headings and subheadings of the blog post which you decide to write according to your interest. I hope you get to know how to understand the niche and headings of your blog post. 
Moreover, what you have to do to start blogging is choose your niche and write down everything you know in your language. These steps and procedures are followed by every blogger simultaneously called blogging. So, therefore, it is not that tough to start blogging from the initial days.
Being a good writer is tough. But with a little practice and some research, it won't take you long to join the ranks of other great bloggers.
So let's check out how you too can come up with a blog post that you have always wanted to create when you started a blog.
However, before moving on to those points, you should be aware that in order to develop your website, hosting is required. And if you're interested in learning about the greatest web hosts, pay attention to this blog, which will make all of your ideas clear.
Read Now: The Best Web Hosting of 2022 
Keeping these points in mind, you can write an awesome blog post:
1. What people are searching for?
This is what you have to do. Search the ideas and the keywords which have more search volume as well as less SEO difficulty.
To understand what is SEO read this article: What is SEO? – A Beginner's Guide
You have to research more before writing blogs. This is an important part of blogging because if you write your blog post and nobody will read it, then all your hard work and time would go in vain. That's why research before writing is the key point.
2. Choose the topic that interests you.
As I already mentioned above that you have to choose one topic to write your blog article.
It all depends on the niche that you select for your website. Write blog posts neat and clean by designing beautifully. Choose topics relevant to the same niche and divide them into content forms.
Categories them into headings and subheadings. It helps the reader to understand easily.
3. Put images to enhance the beauty of your blog post.
Images are loved by everybody in the world. That's what helps you to increase the quality of your content and attract readers' attention.
If you are well known about this point it's pretty good. But who are new to this career, let me tell you one thing that images not only attract more attention it also helps users to understand the blog's overview.
Many bloggers use images to explain their articles easily. It may be in digital marketing or any other niche perspective.
Must Read: What is Google Search Console?- A Quick and Definite Guide For Beginners
4. Content matters more
You must have to know that your content is the only thing that attracts an audience on a huge scale. If you publish quality content, it became easier to rank on Google.
Because if users like your website content, Google will think that you are providing some quality content that why your visitors are increasing. That's why it makes Google believe you and also helps your website to rank higher.
5. Start Drafting Your Blog Post
Now that you have the outline, you can sit down to write your post. I usually prefer to draft it directly on my WordPress dashboard. It saves a lot of time and extra effort in case I don't need to copy and paste it from elsewhere later.
Or you can write in your notepad/word etc before publishing it on your website.
6. Write As You Talk
Don't overlook the style and tone of your writing. Both these elements can make a big difference.
Writing like you're talking to your reader can make them feel like they're having a conversation with someone, rather than actually reading a post.
Your readers will feel like you're talking to them one-on-one to help them figure out a problem that you can relate to. This is great for building a loyal readership.
7. Make it inspectable
Generally, people don't read blog posts word by word. They always search for a blog that can be inspected easily and give their solutions in minutes.
That's why it's important to format your posts in a way that is easy to scan. This will help your readers find the information they are looking for, so they are more likely to stick with your blog.
Points that help your visitors to find their information easily:
Use easy to read sentences
Highlight important words
8. Hook Your Readers With a Great Opening
This is the main part of your blog post that decides whether your visit will stick to your blog or not.
Try using hooks that make visitors feel that you are telling the same that visitors are suffering from. After telling this give them an answer series-wise that will stay them to the end of your blog post.
This is a great way to grab your readers' attention, and they'll definitely want to read it till the end in the hope of finding the solution.
9. Clarification necessary
As everybody knows "Content is the king". But the king has more specialties that help him to build the kingdom.
Similarly, your content seems relevant only when it helps readers to understand your points clearly.
Use your language and try to make understand readers in simple sentences.
10. Must add a warm-up point
There are so many bloggers there who write a blog but do not add the conclusion of their blog article.
It is a must and you can say mandatory for blog writers to provide a warm-up of the article. It, sometimes, helps visitors to read the whole article in few minutes about what your blog is about.
And it makes readers stay on your website for more time if they catch some interesting information in your conclusion section.
11. Make your SEO Green
If you think you know how to write a good blog post but it doesn't get any traffic, you're missing a step!
You need to add a focus keyword, add a title with the keywords in it, and also add an SEO title and meta description.
Your text also needs to have more than 300 words. However, I would recommend you to keep your word count to at least 1000 words.
Further, the images in your post need to be properly optimized too. Make sure they're the right size and have descriptive names before you upload them. Each image should also have proper alt tags and categories.

If you don't even have your website to start writing blogs you can purchase your domain name then can start with your website. There are some hosting companies that provide free domain if you purchase hosting along with that.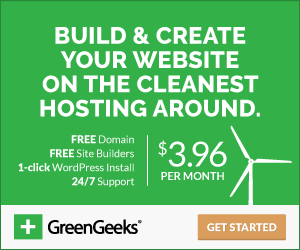 Error detection: Checking part of your blog post
1. Spelling checking
Despite having very good language and writing skills, many bloggers make mistakes. That's why it is necessary to check your error and correct it as soon as possible. And avoid publishing articles before checking your mistakes.
2. Avoid Repetition
Once you are done with the first draft of your blog post, read it and examine the words that can be changed to avoid repeating yourself. Such mistakes seem small but can have more impact on your blog.
3. Keep your sentences and paragraphs short
It affects your blogs the most. If your blogs are in the form of stories paragraphs, nobody wants to read your blogs as compared to the shorter paragraphs. That's why try keeping your sentences as well as paragraphs shorter.
4. Read loud to check mistakes
This technique helps a lot in checking errors in your writing skills. If you read your articles loud you find yourself the small mistakes of your articles.
This may sound a little strange, but force yourself to read your post aloud to check for word constraints or imaginary sentences.
5. Don't be afraid to cut the words and make them adapt.
You write with your flows. And, naturally, you find your writing good away. But you know I have told you about SEO. That's what you have to work on SEO to optimize your blog post.
In that case, you must have to cut or change your sentences according to your optimization tools or software. And this is not bad to cut and make changes to your article. This will help you in ranking as well.
Let's Do Practically
If you want to write a blog post in WordPress, let's jump into the practical session of writing a blog post.
Here I am going to tell you the steps you should follow in writing blog posts in WordPress.
But before coming to the topic if you don't know about WordPress Click here to learn more.
To start writing blogs you must have website friendly theme related to your niche. So, for that install a theme into your WordPress website.
Then create a page named Blogs or Article Or anything you like. The blog post you write in this will be in one place(not mandatory, it's for beginners).
As I have told above the points you should prepare before doing practically, now you must have your written format of blog post with you to draft it into WordPress.
Steps of How to Write Blog Post
Step 1: Open up your WordPress dashboard.
Step 2: In the left navigation menu you will be getting the Posts menu. Click on Posts >> Add New Post.
Step 3: After clicking Add new post you will come to the blog editing dashboard. Then Add Your Blog Title.
Step 4: Draft your blog post beautifully.
Step 5: Give Headings and Subheadings so that your blog post is easy for people to read.
Keep blog post paragraphs short and sentences simple to read.
Use the Grammarly tool to level up your writing. This tool helps in checking grammar errors makes sentences readable.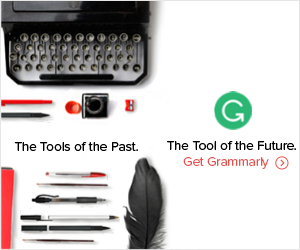 Step 6: Add images to a blog post. It helps readers to understand easily because people remember the picture for a longer time than the information given in the text.

Then give alt text to each image of your blog post because could understand what the is all about. It needs alt text to crawl easily.
What is Alt text? — It is a short written description of an image that makes sense to that image when it cannot be seen for some reason. Well-written alternative text is vital to the reach of your website and its search engine optimization (SEO).
Step 7: Highlight or Make bold the text of sentences that is important in the paragraph. It helps users scan easily the information of the blog post in less time.
Step 8: Add tags to your posts. The intended purpose of WordPress tags is to organize content on your website. Tags can help your visitors find content on a specific topic when they click through to your tag archives.
After that add a Featured image because adding a WordPress featured image to each post or article helps you visually represent the content for your readers.
Step 9: Level Up your SEO. It helps your blog post to rank in Google SERPs.
Step 10: Now your blog post is ready to publish online.
Creating a well-designed blog and writing great content is just the start. In order to get visitors to your blog, you will need to spend some time promoting it, especially when you first start.
Well, now you have learned how to write a blog post. So, you are now ready to promote your blogs on every social media channel, press release, etc.
Conclusion
Blogging is one of those jobs that seems easy until you have to do it. Fortunately, it becomes easy, and with time and practice, you'll be blogging like a pro in no time.
So if you ask what makes a blog post successful? It's You. It is your passion, your creativity, your knowledge and expertise, and what you bring to the community that makes a blog successful.
As long as you provide content that is interesting, informative, and engaging to the readers you're looking to connect with, your success is only limited by the number of posts you're able to produce.
Keep writing, keep interacting, keep engaging, and your blog quickly become one of the success stories. As long as you're passionate about the subject matter, the sky is the limit.
I have covered each piece of the point that every writer should take care of before writing a blog post. Hope it would be helpful for you and now you are ready to rock yours.
If you find this article helpful, please let me know the comments and feel free to share your feedback.
Thanks for reading! 🙂