B2B E-mail marketing is going popular day by day. And the importance that email marketing considers is really unbelievable which is known to fewer number marketers. Let's learn each topic and point about B2B email marketing in this article.
If you are a digital marketer, you must have heard about it somewhere. E-mail Marketing plays a vital role in every business owner's life. This is something which deserves the trust of those who are aware of its features and advantages.
Before proceeding to market strategies, let's talk about what this B2B E-mail marketing is?
What is B2B E-mail Marketing?
B2B refers to "Business To Business" and B2B email marketing consist of marketing in which a business owner can send emails to one consumer or individuals and more than one customer.
In simple words, you can say that if you send emails to your business to other businesses, this comes under B2B E-mail Marketing.
E-mail marketing considers sending or promoting your products or services via mail to your customers.
Not only services or promotions, many of the marketers as well as companies use E-mails to reach the information regarding their companies or any types of messages to their customers.
In addition, a B2B email marketing strategy is one of the best ways to generate leads for your business through attractive emails, and also you can convert them into more sales.
Many people don't even know that over 3 billion emails are sent daily, and also many business owners use them along with other social media sites.
This is the best practice in which you don't have to arrange meetings physically or meet your customers by visiting somewhere, you only have to create genuine content for mails to send your decisions or notices.
So, therefore, you got it clearly what the meaning of B2B email marketing.
Importance of B2B E-mail Marketing
With email being an integral part of everyday life for most businesses, it is clear to see why it has always been such a popular medium for marketers, especially for B2B marketing.
Moreover, B2B email marketing has become an essential part of the more complex B2B procurement process; used to build relationships, gather valuable data on customers/prospects, and also in increasing sales.
You probably think that E-mail Marketing has gone outdated, no certain use of it and nobody is interested in it. No. You are wrong.
Well in short, no, email marketing is far from dead. In fact, it is a shiny new change and could be better than ever with the right tools.
Therefore, when it comes to building an effective B2B marketing strategy, email is an important channel that you must not ignore.
Here are a few more to know about email as a B2B marketing channel –
According to HubSpot when matters come to communicating for business purposes, 93% of B2B professionals use email.
According to the data of Content Marketing Institute, 87% of B2B marketers say email is one of their top free organic distribution channels.
By the research of HubSpot, 80% of business professionals believe that email marketing increases customer retention.
Campaign Monitor analyses that email marketing generates $44 in revenue for every $1 spent.
HubSpot statistics show 73% of millennials prefer communications from businesses to come via email.
However, WordStream data says Clickthrough rates are 47% higher for B2B emails than B2C.
Now you will know what effect you can make in your business by taking advantage of email marketing.
If yes, keep reading this article and I will guide you through the various aspects of B2B email marketing and also share with you some of the best email marketing practices that you can use to improve your campaign performance.
You heard the term B2C. Right?
Let's first see what B2C is and how it is related to email marketing.
What is B2C E-mail Marketing?
B2C E-mail Marketing is nothing but to market your services or products from your business to other customers.
It also comes under email marketing and it is used same as E-mail Marketing process.
The process of following and proceeding with B2C E-mail Marketing is the same as B2B E-mail Marketing, the only difference is the reach of products or services to the customers not to the businesses.
B2B Vs B2C: A difference between Both
There are differences between B2B Email marketing and B2C Email marketing, which I have mentioned below to help you understand easily.
S.no
B2B E-mail Marketing
B2C E-mail Marketing
1.
Targeted audience
Decisions to buy in B2B are not up to one person in a company and even if there is someone with the power to make such decisions,
cannot make the decision without consulting the concerned department.
While in B2C, marketers sell directly to consumers, not retailers or any other business down the supply chain.

Marketers can direct their investments only to those who can use their products or services, not necessarily shoppers.
2.
Logic apart emotions


Without logic, B2B marketing never succeeds. It totally depends on logic and ideas.

Marketers need to tell the decision-makers about the product or service, its features, and how to help the organization consequently.

There is no place for emotions in this marketing strategy.

This is the reason that the use of complexes and jargons(a special type of sentence) are the mistakes that many E-mail Marketing companies do.
In B2C marketing, the consumer is most likely interested in emotional kinds of things, which means they want to convince the price or rate according to their will.

B2C customers respond to email quicker than B2B professionals.

B2C emails demand an emotional factor that triggers recipients' emotions to make a purchase immediately.

When B2C marketers are building their stories, they should tell in plain language the benefits and value of the service or product. Apart from building long emotional stories.
3.
Return On Investment(ROI)
B2B marketers also think in their ROI perspective. They always plan and proceed with building strategy so that their investment comes back to them even multiplying.

They want to know your expertise, and if your product or service will contribute to the company's efficiency and bottom line of the company.

In B2C marketing, consumers take an interest and invest only for their entertainment purpose. They don't think about return on investment.

They are more likely to take interest in deals and other exciting parts of the purchase process.
Some of the differences between B2B and B2C involving suggestions:
Another difference like if you post or mail something B2B clients always check in their working hours. But in B2C, customers will check as per their convenience.
B2B customers are searching for the product and service that will add value to their business. While in B2C, customers are looking for that product and service that satisfy their priority.
Depending on the time of decision-making, B2B customers take a lot of time to think, and also sometimes they interact with companies as well.
On the other hand, in B2C, it is much harder to make customer's choices, they usually need to think or interact more with their companies.
But to be more specific, B2C is very fast to make a decision about the product.
Read More: 12 Best Off-Page SEO Technique- A Guide For Beginners
B2B Email Marketing Tips
You are here to know the strategy of E-mail Marketing, in that some of the tips you need to follow are given below. I hope you will find it useful when you are going for E-mail Marketing.
Tip no 1: Make list of Subscribers
This is the first step of going smoothly to email marketing. So, what you need to do is make a list of email addresses of people to whom you want to send emails.

Make sure the email address should be noted correctly otherwise it leads to unsubscribe your emails. So, therefore, send emails to the targeted audience.
Tip no 2: Be genuine to your Subscribers
You must have to be genuine to them because your authentication indicates them to be connected with you. As a result, you can generate more leads as well as sell your services or products on the regular basis.
Tip no 3: Keep your emails out of spam folders
Try creating emails with blank pages. If you choose any readymade landing pages to promote your product or service, there are more chances that your emails will go into the spam folder.

However, as many users are more engaging in the inbox folder, is equally important that your duty is to write E-mail on plain blank pages.
Tip no 4: Include interesting links and calls to action
Every marketer aims to increase quality traffic to his websites, sometimes to the specific landing pages.

This is the result of increasing customers with just clicks. In addition, always try to include blind buttons with text that give readers more than one chance to interact. Like click here, download now, yes I want, etc.
Tip no 5: Use T³ strategy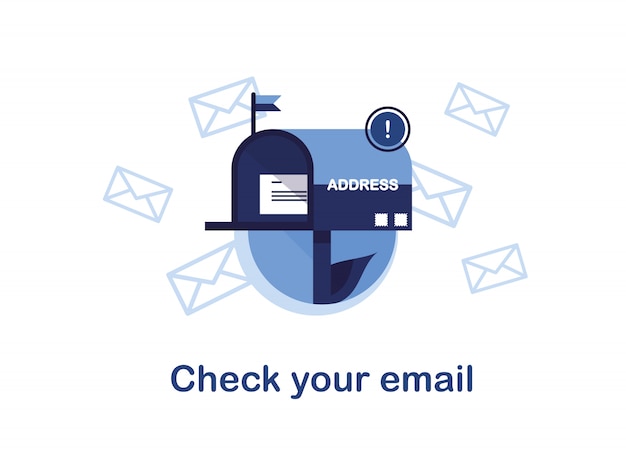 Here, T³ denotes Test Test Test. This is the most important step you must follow when you are sending e-mails to your customers. Never send any mails without checking, make sure it works perfectly.

Double-check that your messages appear the way you want by sending them to your customer's account.
Also, make sure your e-mails must be mobile-friendly. Because the percentage of mobile users is more than desktop uses.
4 Ways To Automate Your B2B Email Marketing And Increase Sales
Setup behavior-triggered emails
To setup behavior triggered emails, you need to create an email drip campaign.
An email drip campaign is an email marketing tool that handles all the processes. You can locate people who are interested in that specific place by running an email drip campaign.
It is very easy to make B2B email marketing personalized and automate email drip campaigns as well. It helps you in many ways that can get triggered when you want to contact by:
Getting emails,
Getting tags,
Filling form of the websites,
Visiting the URL of your website, etc.
Triggers allow you to fire email automation and let your customers take action. Triggers are a great tool to follow past engagements from your target group and help you achieve your pre-determined turnover campaign goals.
Set up email autoresponders
This plays an important role in email marketing. It is best to include autoresponders in your most important forms on your website pages to immediately accept those who contact you.

This will let people know that you have received their message and now they are ready for the next procedure. It looks great in terms of customer service.
It includes many features like you can use it for:
Subscription confirmation who just signed up
Welcome emails to the new subscribers also
Lead magnet emails to generate sales, etc.
Set up automation with conditions
Email Automation with terms allows you to send emails to large groups of people at a time. It also lets you share specific messages based on your user and do what they do.
To understand email automation let's take an example of a webinar arrangement.
Suppose you are managing an automated email campaign for a webinar for your B2B company.

However, as webinar has lots of work to do like sending mails time to time, sometimes has to send webinar invitation links, a follow-up invitation link for registration, an email with the live cast link, and another email for those who did not attend.
It seems like hectic work. Right?
So, that is when the magic of automated emails comes in handy.
But automated emails come in the market and it takes place all the things and it's managing automatically.
Set up automatic re-sending to non-openers
Resending your email campaign to non-openers allows you to send the same email, but with a different subject line.
Every sender customizes emails beautifully. But there must be chances that not all your receivers open your email. Then matters come to resending them again to aware them of your email
Also, through the automated email service, you can remind your old customers about their plans or subscriptions that are going to expire on a particular date. So, therefore, reminder emails are very important to help the b2b client for upgrades.
5 Best B2B Email Marketing Strategy Software for 2022
1. GetResponse
Getresponse is an email marketing software that allows you to create a mailing list and capture data into it.
It allows you to send emails to the subscribers on your mailing list.
And allow you to automate your emails to subscribers via the use of 'autoresponders'.
Also, it allows you to view and analyze statistics related to your email campaigns – open rate, click-through, forwards, etc.
Click here: GetResponse to get 30 days free trial.
Getresponse Pricing:
Basic — starting at $15 per month to send an unlimited number of emails to up to 1,000 subscribers
Plus — starting at $49 per month for up to 1,000 subscribers
Professional — starting at $99 per month for up to 1,000 subscribers
2. ConvertKit
Email marketing software for online creators is easy to embed, customizable opt-in forms to convert readers into customers, and a visual automation builder that helps you send well, target content for those customers so you can focus on what matters most: growing your online business.
By focusing solely on being an email marketing platform, ConvertKit's main goal is to ensure that you can land in your reader's inbox.
ConvertKit pricing:
Free Plan: starting at $0 per month to send an unlimited number of emails to up to 1,000 subscribers
Creator Plan: Starting at $29 per month for up to 1,000 subscribers also
Creator Pro Plan: Starting at $59 per month for up to 1,000 subscribers
3. Constant contact
Constant contact is a trusted partner in helping small businesses and nonprofits drive results with online marketing.
In fact, we make it easy to build a professional presence, attract customers, and sell more online. That's what helps you grow your business.
Constant contact pricing:
Email Plan: Stating at $20 per month price based on number of contacts
Email Plus Plan: Stating at $45 per month price based on number of contacts
4. MailChimp
Mailchimp is the most powerful email service provider in the online market. It helps small businesses market smarter so they can grow faster simultaneously.
Moreover, it plays a role as the backbone of your customer relationships, they provide AI-driven, user-friendly tools that everyone can use to succeed.
MailChimp pricing:
Free Plan: Starting at $0 per month up to 2,000 contacts 1 audience included
Essential Plan: Starting at $10.28 per month up to 50,000 contacts 3 audiences included
Standard Plan: Starting at $15.35 per month up to 100,000 contacts 5 audiences included
Premium: Starting at $307.07 per month, 200,000+ contacts as well as Unlimited audiences
5. Sendinblue
Sendinblue is trusted by over 180,000 businesses worldwide. It is an all-in-one marketing platform for engaging with your contact and also building better customer relationships through targeted and also meaningful communication importantly.
Sendinblue pricing is based on the number of email messages sent, rather than the number of contacts you keep in your account.
Sendinblue pricing:
Free plan: Send up to 300 emails free/ day
Lite plan: Starting at $25 per month can send emails up to 10,000 emails per month with an unlimited number of contacts
Premium: Starting at $65 per month can send emails up to 20,000 emails per month and also an unlimited number of contacts
Conclusion:
Let's sum up all hereby reminding points again. We learned what is B2B marketing, its importance including the difference between B2B and B2C marketing.
I have tried to cover the tips of E-mail Marketing that may help you in some ways.
Also, the software which is best for B2B E-mail Marketing I have mentioned all its bit analysis as well as pricing.
Moreover, by reading the entire article, you are totally aware of B2B E-mail Marketing and the strategy you should implement when you are doing E-mail Marketing.
All above, I hope by reading this article you will get some knowledge and it may help you in building your business.
Now, I want you to give your feedback down below in the comment section like how you liked it and what next article you want me to write for you.
Thanks for reading! 🙂